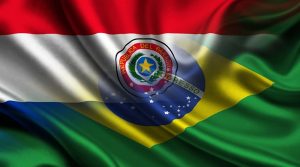 NATIONS HELP WILL GO TO PARAGUAY AND HAS THE PLEASURE TO INVITE YOU TO MANIFEST THE KINGDOM OF GOD!
PURPOSES
Nations Help promotes short-term mission trips to the fields where it operates, thus generating the awakening of the Church (or local churches) to the need for the proclamation of the Gospel through love in action. The experience in the field also generates activation of ministerial callings and gifts, impacting the nations spiritually. These trips are carried out in partnership with other organizations, and also with the experience of the Travel Agency Petrucelli in its coordination.
TARGET GROUP
Pastors and worshipers

Intercessors

Healthcare professionals

Educators

Sport professionals
PLACE AND DATE
By plane to Campo Grande, and by land to Pedro Ruan, in Paraguay. We will leave on November 23, 2018, and return on December 3, 2018.
LIMITED VACANCIES
17 people 
PLANE TICKETS COSTS
The most recommended air route for this trip is via Campo Grande in Mato Grosso do Sul. The average ticket price is based on:
 R$ 650.00 (there may be variations according to the air market)
The partner travel agency where the tickets and the land portion should be purchased for this trip is the Petrucelli Travels. In addition to issuing passages, it is mandatory to carry out travel insurance and sign the term of responsibility that we will send later. 
COST ON LAND 
Hotels and health insurance
Prediction of land costs of lodging in hotels with breakfast in Pedro Ruan and Asunción:
USD 473.00 (hotels) + R$ 100 (insurance)
This amount must be paid directly to the Petrucelli Agency and can be paid by card in installments
---
Food and Transportation
Prediction of land travel and food costs in the 10 days of travel:
R$ 1,200.00
This amount must be given in cash to the leader of the trip upon arrival in Campo Grande.
CONTACT FOR INFORMATION
Contact Ana Paula in Viagens Petrucelli:
WhatsApp: +55 31 9974-7602
Telefone:  +55 31 3224-9698
REQUIREMENTS
The requirements for prior approval for travel:
1 – Completion of a Registration Form by the tenderer.
2 – Letter of pastoral recommendation.
3 – Term of Responsibility of the Trip with a recognized signature of the proposer.
4 – Interview with the leader of the Nations Help responsible for the trip.
5 – Effective travel insurance.
PRAY FOR PARAGUAY
REGISTRATION FORM